| Clan Leadership | Welcome to Hydra | Clan Information |
| --- | --- | --- |
Founder

Leader

High Council

Discord

Contact pxtyler#8071

Uniform

Clan Chat

CC Hydra

Home World

World 9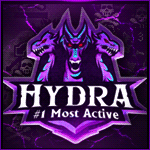 Content Count

9

Donations

0.00 USD

Joined

Last visited
About D Sweet

Recent Profile Visitors
The recent visitors block is disabled and is not being shown to other users.
gerre cooper

reacted to a post in a topic:

luring

Nothing more- go to war Drowning pool- bodies Disturbed- down with the sickness Linkin park- bleed it out Crank dat dds (search youtube first vid) Eminem- godzilla Nelly- here comes the boom Lil wayne ft gucci mane- we be steady mobbin Three days grace- riot

Nah cmon we all had games before runescape took over didnt we? I made a post to bring back some childhood nostalgia of what games were our favorites as a kid.

Just curious what games were your favorite as a kid. Some of mine included twisted metal, metal gear solid, super smash brothers, mario cart 64.

Me and my buddy used to skulltrick at green drags all the time. We would change our names to be similar and resemble a vene, go in gear that looked expensive, he would tb them, brew himself down and make it seem like he was getting owned by them, then say "i sneaking leaving yu know" (great vene attempt at english) and then we would snare them, step under, log out and as he logged i would log in the same spot, move from under the person and almost always they would click on me. Then i would just freeze them, wait for their pray to run out incase they realized they had skulled. Our best skull trick was an abbysal dagger, dfs, torture, and zerk ring. The kid was extremely toxic and when he dropped he said "good job no loot idiot" not realizing he had skulled... X-D

I got 99 strength (75 attk) on mobile doing nmz while watching netflix. My set up was: bludgeon, bandos mitre, bandos robe top, bandos robe bottoms, a blessing, spiked manicles, torture ammy, regen brace, berserker ring (i), and fire cape. In my inventory: 21 prayer potions, 7 overloads.

the corona virus has been dropping a lot of peoples defenses, i was not surprised to see...

I have a dog that is a japanese chin named Izzie and a black cat named Zeus. On runescape I have a scorpia pet that I received on 9 kill count.